Thursday 22nd May 2014
Thanks to the people commenting on the previous '15years of Detonate' posts. Please use the hash tag #detonatememories so we get them.
We'd been at Dubble Bubble for a couple of years when we got offered Beatroot, the club which used to host 'Steel' - A D&B night which ran weekly around 1996-7. We did a one off midweek party in there and it went off. Grooverider headlined and finished his set with this:
They offered us a monthly Friday. Whilst we had liked doing Thursdays, since starting Detonation at the Garvey we felt we needed a weekend night for our club shows, so we moved over. Back then we didn't sell advance tickets so people got there early to get in. The street would be completely empty at 9.30, but by 9.50 there were around 500 people queuing all the way up the street. The parties in there were great. We'd have D&B on the main floor, Hip Hop and beats upstairs with people like Nightmares on Wax, DJ Skitz, Plus One etc, then old skool from Small Kid, Back in the Day Jay and load of others in the downstairs bar. They were proper raves – people dancing on speakers, tables, shoulders. E-LL and NME on the mic, and tunes like this getting dropped....
We were the only really busy night in there so the was the club was starting to fall apart.
Their sound wasn't adequate/working so we lugged in the system from the Garvey every time. Gradually the lighting rig got more and more temperamental.
If you touched the lighting desk it gave you a massive electric shock, and there was no lighting engineer (possibly dead). The whole lighting rig used to cut out completely several times per night. After nearly being electrocuted i could usually get them back on. I'm not sure whether people thought it was deliberate, but when the club plunged into total darkness there was always a massive cheer, followed by another when it came back on. It added to the vibe.
The decision to leave came after a night of Djing b2b being the lighting stunt man; a fight kicked off and all the lights cut out. I stopped the record and figured the only way I could help was to point a desk lamp (the only working light in the building) at the two idiots, in the hope security would see what was going on. I turned the desk lamp round to point at them. The bulb fell out and smashed on the floor. Complete darkness. A minute later the lighting rig burst back into life, the fight had stopped, big cheer, on with the music. Time to move on though…
Drum &Bass has always been alternative music. Generally people don't hear it once and get it straight away. Nottingham's D&B scene was thriving but at the same time felt like a secret shared by those who knew. At around the same time as Detonate started, a couple of other nights started: 'Insight' did Thursday night at the Bomb which soon become a monthly Friday. And Bassic started by James Priestly which was more of a liquid night. The same people went to all of them, and the same people shopped for vinyl or tickets in Selectadisc, and went to or played at the same house parties. These days there's a crossover between mainstream 'cheese' clubs, and supposedly credible club nights. Back then, no one who went to proper nights would go to Ocean or anything like that. It's probably a cliché, but there was a tribal feeling. Moving into bigger clubs and moving to the weekends had made the crowd even more diverse. Old, young, black, white, posh, not posh at all, all together. Shit, this is starting to sound like that awful Human Traffic film.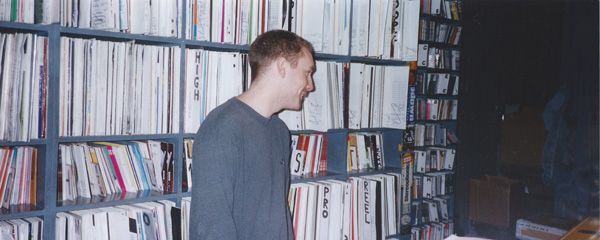 Pic: DJ Priest at Selectadisc
Tom who ran Insight called me one day to say he was leaving the Bomb. He'd moved to London to pursue a career as an agent (he's done alright at it apparently!), and running a night in Nottingham was too much when he wasn't living here. He told me James Baillie would be calling me to see if we'd be up for moving over. James is Nottingham's original dance music promoter. He created Venus, Deluxe, Essence, and The Bomb was his latest project. The club was cavernous. You walked off Bridlesmith gate down a stair case and you were straight into a mass off bouncing people in a low ceiling'd, white walled cave network, with an amazing sound system.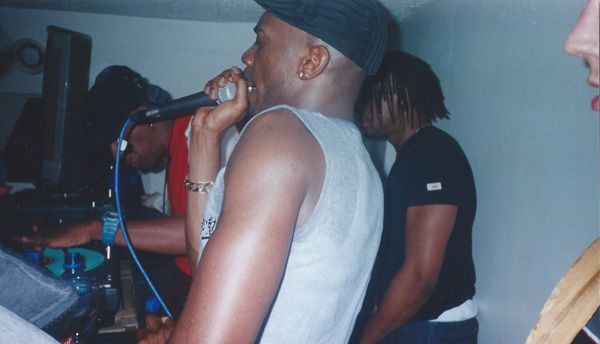 Pic: Marky & Skibadee at The Bomb (Insight - i think?)
The name Detonate at The Bomb worked well obviously. We moved, and it was the first time we'd ever done parties in a club which everyone wanted to go to. People loved the place. Everywhere before, and to a degree since, have been venues which we hire, and put an event on (perhaps with the exception of dubble bubble). The Bomb was a club. It had soul, and it's own vibe regardless of what night was in there. There were people that went to it on Friday and Saturday every week. As soon as we moved in there magazines wanted to review the night, DJ's wanted to play there, agents wanted to work with us more, Radio One wanted to Broadcast it! The Saturday's in there had people like Derek Carter, Andrew Weatherall, Green Velvet, Layo & Bushwacka etc playing. We had to up our game. Musically we were able to go deeper and so did nights like Soul:ution, and book DJ's like Fabio, Marcus Intalex, 4Hero and Calibre.
Calibre did his first ever gig at The Bomb. I think it was for Bassic. Having travelled over from Belfast, he got completely lost in Nottingham. He flagged down a taxi, jumped in the back and in a thick Northern Irish accent said to the driver 'Do you know where the Bomb is?!'.
We had some big nights down there…Radio One did a live broadcast with Grooverider & MC Foxy. Marky & XRS played shortly after LK was released, Zinc & Friction with Dynamite & SP was another memorable one. UK Hip Hop was really taking off around that time, people like Jehst, Task Force, Phi Life Cypher, Mark B & Blade, Skitz & Rodney P all played alongside our residents Santero, Detail and Fluff. We put on amazing turntablists like DJ Craze, Peter Parker, Scratch Perverts – First Rate, Mr Thing, Plus One, Tony Vegas, Prime Cuts. Then on the beats side of things people like Bonobo, Fingathing, The Herbaliser, DJ Vadim, & Aim.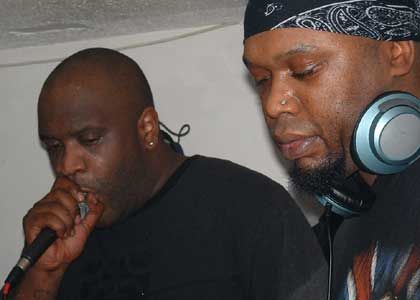 Pic: Grooverider & MC Foxy - live on Radio One from Detonate
Bomb memories:
The white walls of the bomb got painted most weeks (as did the manager's white barnet ; ).
The shots bar.
Struggling to get through the 20+ people flyering at the end of the night to get out of the place.
Detonate was at the Bomb from April 2002 to April 2004. During that time the club got bought by the security firm who ran the door. In my experience security running a club is never a good idea. We had various problems with the new owners, as did James Bailie, so when he said to us he was looking at starting something new, we were ready to move on.
6 months after we left it closed down. I still see people posting 'Bring back the bomb' nearly 10 years on. In a lot of ways The Bomb closing changed the shape of Nottingham's club scene. Things move on, but that feeling of a club being a special place which people loved hasn't ever really been replaced.
Shouts to Small Kid, Dilk, Creak, Derren, MC E-LL, Santizzle, Detail, Fluff, Tom Insight, Ninety, DJ Priest, Fergus and all the crew.
Detonate at The Bomb tunes: